This is one of those recipes that you have to be careful with. It's good. Very good. Crazy good. This mac and cheese is so good it can outshine your lovingly prepared mains. I know. I've done it to myself. More than once.
But it can be a secret weapon as well. Imagine you are going to a pot luck and you want to be the star. This is a dish that can do it. The ultimate sleeper side. Killer mac and cheese. Absolutely killer.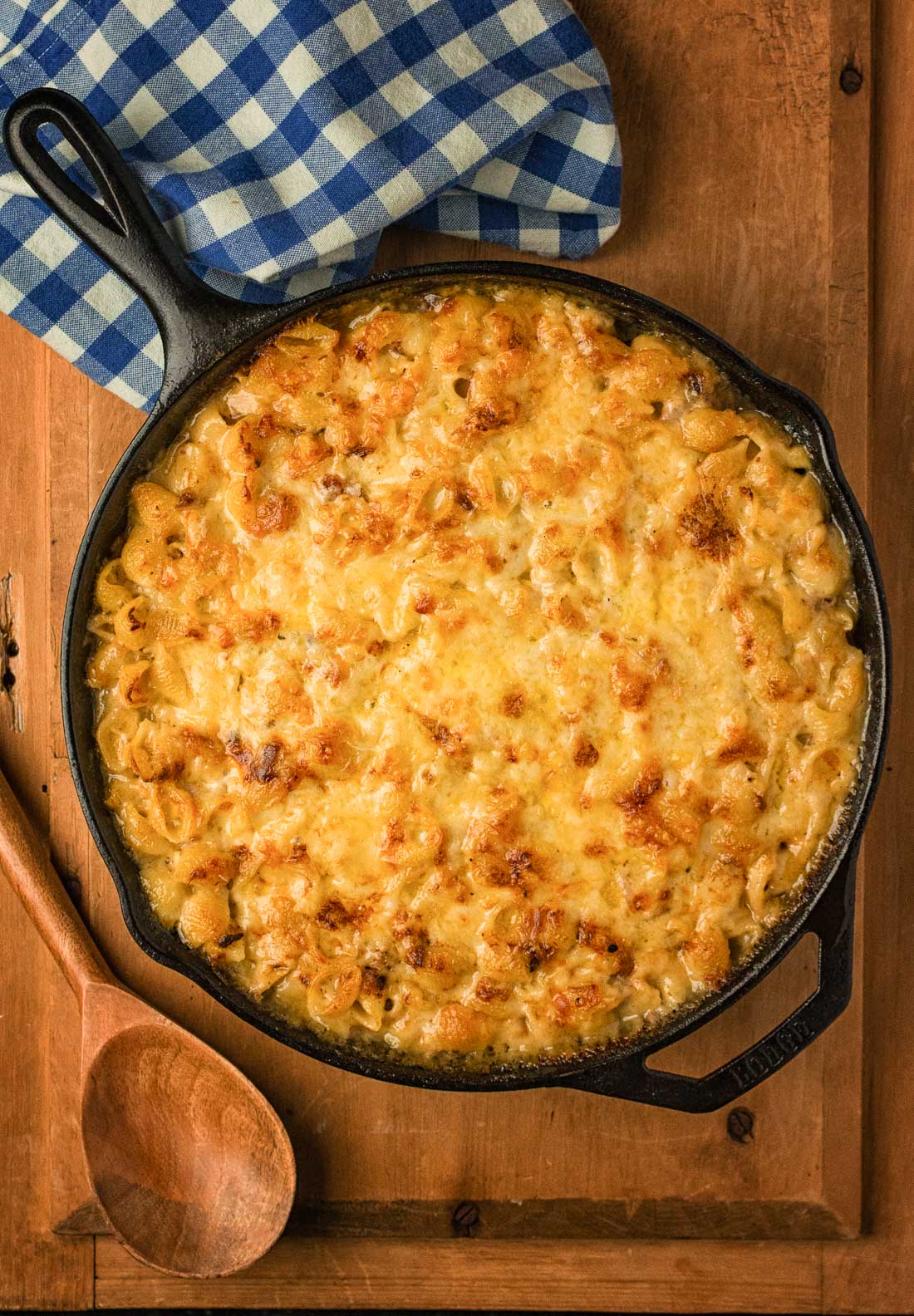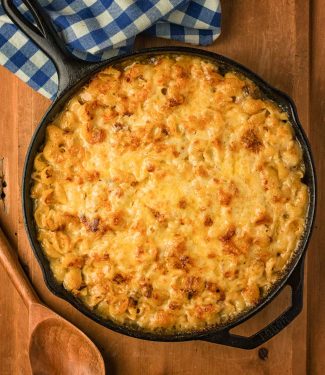 killer mac and cheese
This is one of those recipes you will amaze yourself with. I've actually had people ask if I could serve the leftover mac and cheese for breakfast. Seriously.
Ingredients
1

lb

small shell pasta

- conchiglie

6

Tbsp

butter

1/2

cup

flour

4

cups

milk

1

lb

gruyere

grated

12

oz

old cheddar

grated

1

tsp

salt

6 -12

oz

pulled pork finely chopped

optional but oh so magical
Instructions
Preheat your oven to 375F.

Bring a large pot of generously salted water to boil. For guidance - generously salted means it tastes like the ocean.

Cook the pasta until just under the recommended time and drain. It will continue cooking as it bakes so you don't want it overly soft after boiling.

Mix the grated cheeses. Reserve around 4 oz of cheese.

Heat the milk but don't let it boil.

In a 2 quart saucepan melt the butter over low heat. Mix in the flour and cook gently for 2 minutes. You don't want the mixture to colour. After two minutes start adding the warm milk a couple of tablespoons at a time to start mixing constantly. Once you have about a half a cup incorporated you can start adding the milk faster, maybe half a cup at a time. Once you've added all the milk bring it to a gentle, gentle boil. It will thicken at this point. If this sounds familiar it's because you are making a béchamel.

Add the salt.

Off heat, add the cheese mixture a handful at a time stirring constantly. After the cheese has incorporated, add the next handful. Repeat until all but the reserved cheese remains. This is called a mornay sauce if you like cooking trivia.

Fold in the pasta and pork if using and mix. Transfer the mac and cheese mixture to a 10x14 inch oven proof baking dish. Sprinkle the reserved cheese overtop. Cover with tin foil and bake 30-40 minutes. Remove the foil and bake an additional 10 minutes to brown. You may need to broil it briefly. If you do watch it closely. That's it. Easy and crazy good.
Recipe Notes
The pulled pork puts this over the top but even without this recipe is a show stealer so don't think it's critical...