Pico de gallo. There are 7,502,231 recipes on the internet. I counted. They are all exactly the same. Chop some stuff. Mix it up. Eat. There is a better way to make pico de gallo.
It's two really easy added steps. The first is to deflame your onions. I didn't come up with the term. I learned that from Rick Bayless. It's simple. A bit of genius really. Just toss your chopped white onions into a strainer and run it under cold water for 10 seconds. It takes the bite out of the onions.
The second is to strain your tomatoes. There are a couple advantages to this. You don't have a pico in a puddle. More importantly, the lime and salt balance stays the same. It doesn't all wind up in the puddle. If you deflamed your onions then your strainer is already dirty. Put it to good use. Let the pico sit for up to an hour before you do the final salt and lime tweaks. Two easy steps. Same ingredients. A better way to make pico de gallo.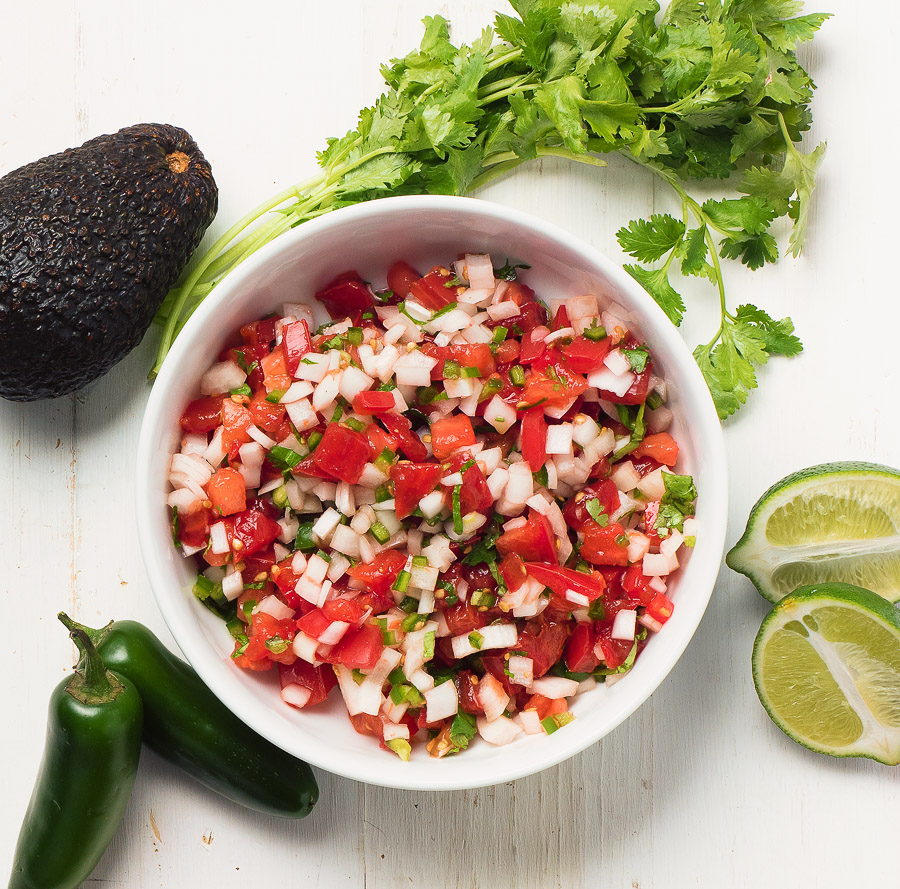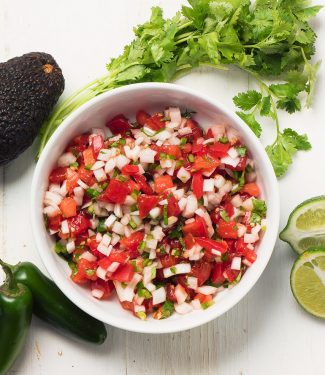 a better way to make pico de gallo
Deflame your onions and strain the pico to make the perfect pico de gallo every time.
Ingredients
2

ripe tomatoes

- diced

1

jalapeño

- seeded and minced

1/3

cup

white onion

- chopped

handful of minced cilantro

salt

to taste

fresh lime juice

to taste
Instructions
Dice the tomatoes.

Seed and devein the jalapeño, then mince it finely.

Chop the white onion. Place it in a strainer and run under cold water for about 10 seconds.

Combine the tomato, jalapeño, onion and cilantro in a bowl. Add salt and lime to taste.

Place the pico in the strainer, put it over the bowl you used to mix the ingredients and let drain for up to one hour. Discard the liquid that accumulates.

Taste and adjust the salt and lime to taste.