This turkey dressing builds on the Zuni Cafe's brilliant roast chicken with bread salad. The initial steps are the same but leek, sage and savory put it squarely in holiday turkey territory.
I like stuffing as much as the next guy but it has two problems. It soaks up all the delicious drippings that I want for gravy. It also makes it much harder to roast a turkey. This turkey dressing makes use of the rendered fat from the turkey and concentrated turkey stock to pack in holiday stuffing flavour. I call stuffing bread cooked in the cavity. Turkey dressing is cooked in a oven-proof dish.
It's rich. No doubt about it it. But it's no worse for you than stuffing. Serve it with a dry brined roast turkey and the best ever turkey gravy  for a truly memorable holiday meal.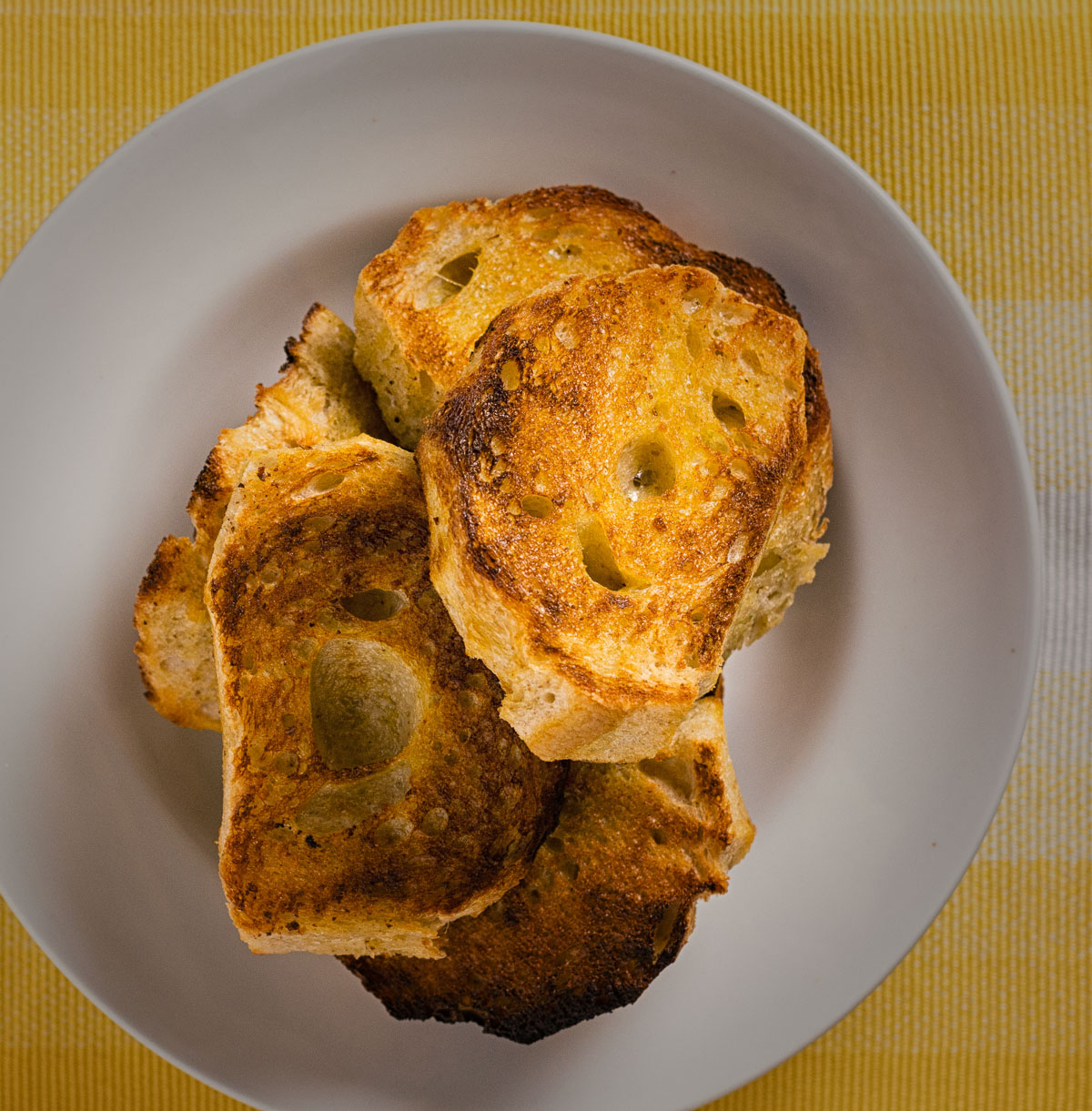 turkey dressing - zuni bread salad style
A great alternative to stuffing the bird. This dressing goes in when the turkey comes out so you don't have to worry about room in the oven. You want to use a sturdy white bread. No wonder bread here.
Ingredients
12 oz day old white bread
2 cloves garlic, freshly sliced
1 large or two small leeks, chopped
2 Tbsp pine nuts
1 tsp ground sage
¼ tsp dried savory
olive oil
clear turkey drippings (the fat)
salt and pepper
Instructions
To prepare the bread

You can do this at any time. Remove the crust from the loaf, then slice it about 1½ inches thick. Brush liberally with olive oil. Heat your broiler and toast the bread until golden brown. Be very careful here. The bread can burn easily under the broiler.
Let cool and rip into 1 inch pieces. Set aside in a large bowl.

To prepare the turkey dressing
Toast the pine nuts in a dry pan over low heat.
Heat 2 Tbsp olive oil in a frying pan over medium low heat. Add the garlic and cook about 45 seconds. Chop the leeks - you only want the white and light green parts. Next, add the leeks and sweat until translucent - about 5 minutes. Now mix in the herbs and continue to cook over medium low heat for another 3 minutes.
Combine leek mixture with bread and add the pine nuts. Moisten with concentrated turkey stock and place in a shallow oven-proof dish large enough to hold the all the turkey dressing.
Pre-heat your oven to 375F if not already roasting your turkey.
Thirty minutes before you plan to serve (around the time you pull your turkey from the oven), drizzle 5-6 Tbsp of turkey fat siphoned from your roasting pan over the dressing. Cover with foil and place in oven for 20 minutes. Remove the foil and bake, uncovered, for another 10 minutes.
Serve as you would stuffing.