The French make a version of shepherds pie they call it hachis parmentier. Leftover stew topped with whipped potatoes jacked up with egg yolk and gruyere. Stew, potatoes and cheese. Genius.
I'm not a fan of ketchup. I like it well enough on a burger and it can be an ingredient in BBQ sauce but a bottle can last me a year. Unless I'm faced with regular shepherd's pie. Then I want ketchup. Lots of ketchup. Drowned in ketchup. I don't like shepherds pie. Don't get it at all. But hachis parmentier. Totally different. This dish stands on it's own. No ketchup required.
It's really simple. Warm your leftover stew. Thicken it with a bit of beurre manie – equal parts butter and flour worked together. Top it with mashed potatoes and cheese. Pop it in the oven. Eat.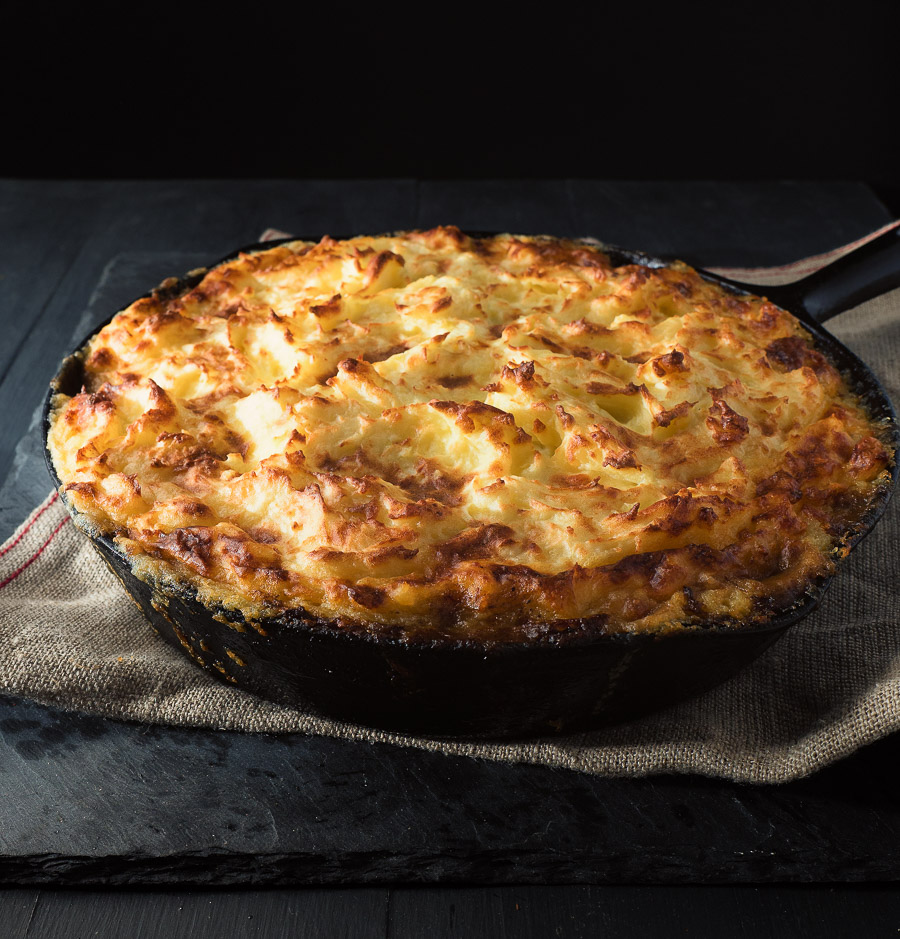 Scale this recipe up to line up with how much stew you have left over. It's written for one pound of stew. If you have two pounds of stew double everything. Three pounds, triple it.
This works with pretty much any wine based stew that is predominantly meat. A bit of carrot can work but potatoes – not so much. If you are looking for a really good beef stew these braised short ribs will do nicely.
Grown up shepherds pie. Hachis parmentier. Try it sometime. You will wonder why you ever made shepherds pie with ground beef and peas…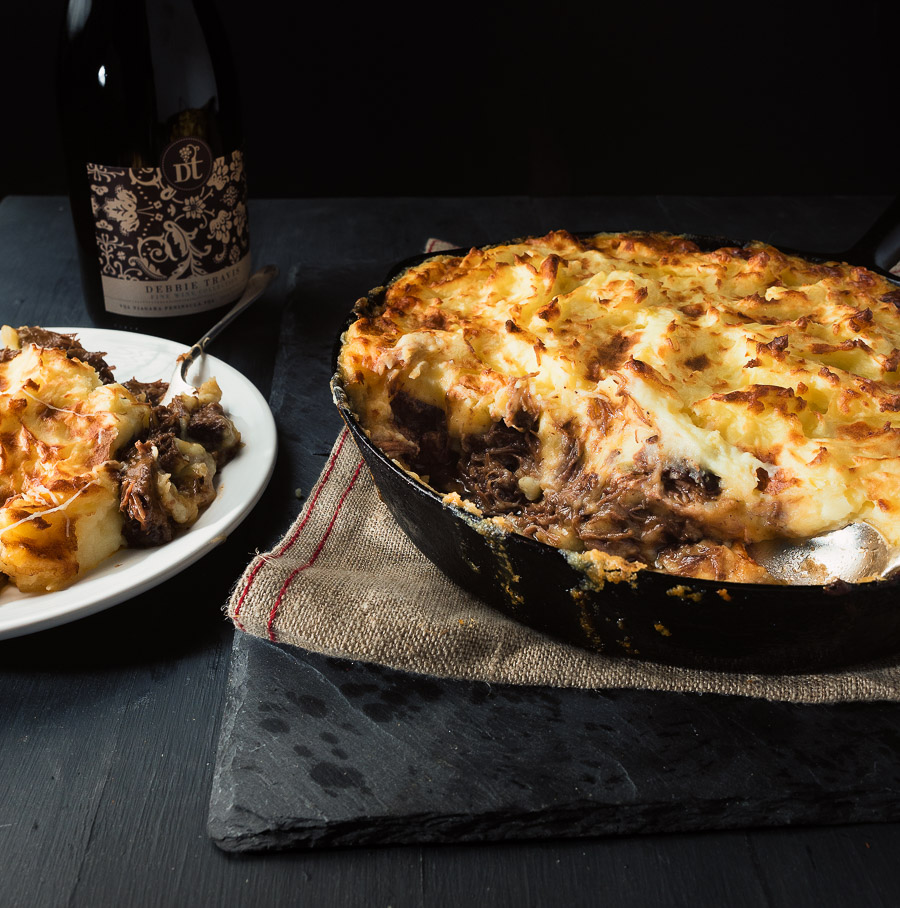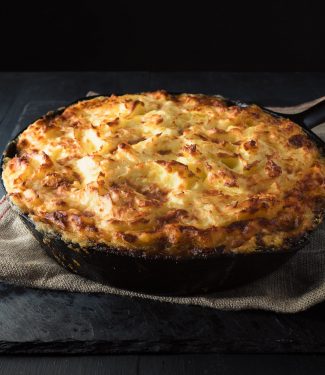 hachis parmentier - grown up shepherds pie
Hachis parmentier is a grown up version of shepherds pie. Ground beef is replaced by stew and mashed potatoes are enriched with cheese and egg yolk.
Ingredients
For the stew
1

lb

leftover stew

beef or lamb

chicken stock as needed

1

Tbsp

butter

1

Tbsp

flour
For the potatoes
1

lb

mashing potatoes

peeled and cubed

3/8

cup

warm milk

1

Tbsp

butter

1

egg yolk

4

oz

gruyere cheese

grated

salt to taste
Instructions
Raise the rack in your oven. You may need to run the broiler briefly to brown the potatoes.

Pre-heat your oven to 350.

Boil potatoes in well salted water.

Warm the stew in a saucepan. Add a bit of chicken stock if it seems low on liquid. You want a bit of sauce along with the meat.

Using a fork, mash the butter and flour together. You want this well mixed.

Off heat, add the butter/flour mixture to the stew and stir to combine.

Mash potatoes with 1 Tbsp of butter and the warmed milk.

Add the egg and cheese and mix.

Put the thickened stew in an ovenproof dish and top with mashed potato mixture.

Smooth the potatoes then drag a fork through the potatoes to create some texture. Or you could just use a spatula to rough up the top like I did.

Bake for about 20 minutes. Place a cookie sheet below to catch any drips.

If you want to brown the top, broil briefly but watch carefully to make sure you don't over brown the potatoes.

Let stand about 15 minutes and serve.