Carolina mustard sauce is the perfect accompaniment to any BBQ that features pork. Pulled pork. Smoke roasted pork. Sausages. Whole hog. It just works. The tang of the vinegar, the mustard and that hint of heat from the chili powder. Perfect.
I don't put ketchup on my roast pork. Not on my ham sandwiches either. Never on a sausage. And yet BBQ some pork shoulder, pull it and suddenly everybody wants to drown it in BBQ sauce. Here's a secret. BBQ sauce is mostly ketchup and liquid smoke. I know there's more to it but you get my point.
The Carolinas are the epicentre of pulled pork goodness. It's their wheelhouse. And they don't use ketchup. Never. It's all about Carolina mustard sauce. Try it sometime. You shouldn't be tossing your pulled pork in sauce anyway. You worked way too hard to just drown it. Serve the mustard sauce as a condiment. Serve up some red BBQ sauce on the side as well if you must. See which you like better. I know what I like. No contest.
I didn't cook the whole hog in the pictures, by the way. That was my neighbour Richard. It was incredible…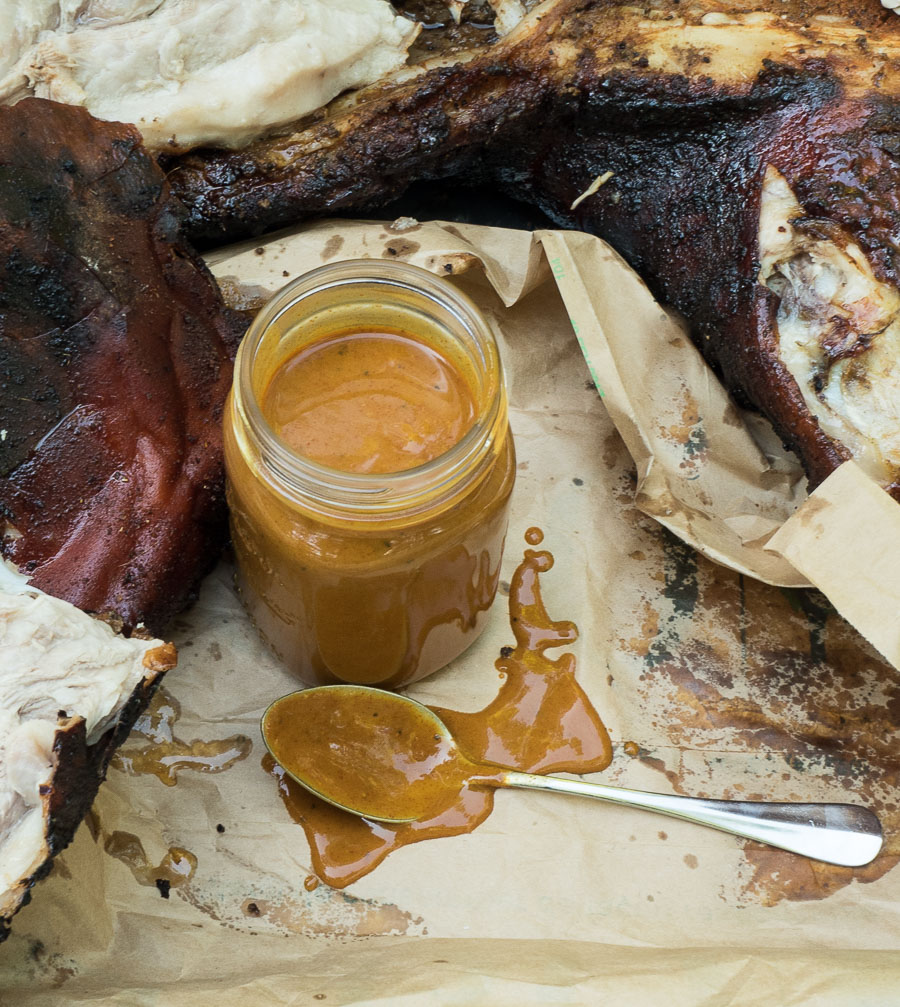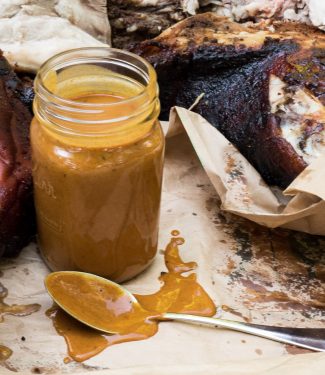 carolina mustard sauce
Carolina mustard sauce comes from the heartland of pulled pork. Try it next time you make a batch.
Ingredients
1

cup

yellow mustard

- ballpark variety

1

cup

cider vinegar

1

Tbsp

pure mild chili powder

- New Mexican, Ancho or similar

4

Tbsp

brown sugar

- or a bit more if you like it sweeter

2

tsp

soy sauce

1

tsp

Frank's red hot sauce

- optional
Instructions
Combine all the ingredients in a small saucepan and bring to a simmer.

Whisk as required to homogenize the sauce.

Let cool to room temperature.

Serve with pulled pork, smoke roasted pork or sausages.