Someday I'll type not quite nigella bacon jam and won't get a hit. It keeps me up at night. An internet treasure gone forever. That's why I'm posting my minor tweak on that recipe. It's very close to the original. Certainly I can't take any credit for this recipe. I'm just following along here.
You don't hear about bacon jam enough. You should. It's delicious. It's artery clogging. It's unabashedly carnivorous.  A sodium bomb. Maybe that's why it gets a bad rap. But it's so good. Serve it at a party. Just put it out with some baguette slices. You have to share if you make this. Eating a batch yourself could kill you.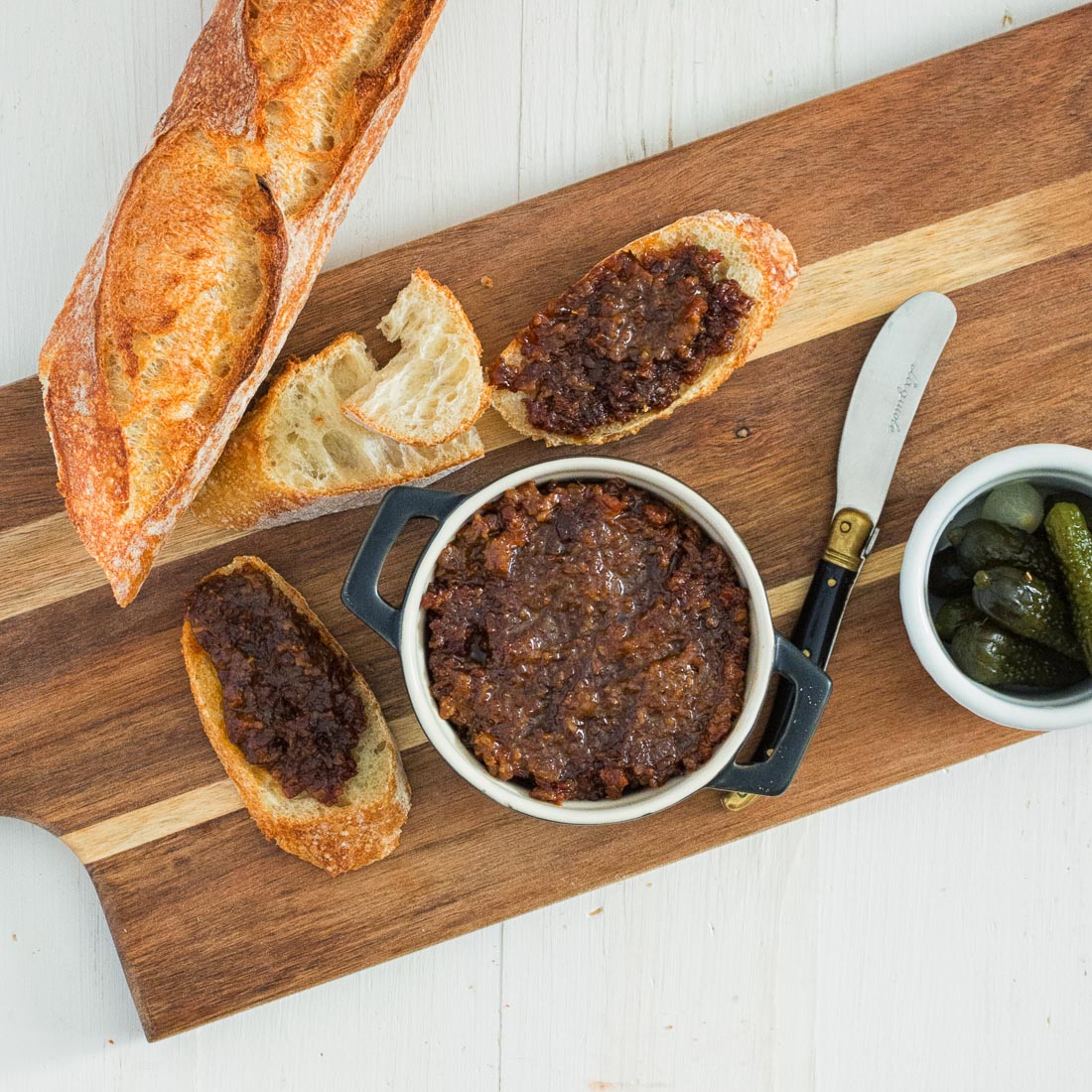 It makes a great condiment too. Think BLT but swap the jam for the bacon. Or smear it on crostini with a bit of sharp cheddar. Make the ultimate bacon cheeseburger. So many possibilities. Just don't heat it up too much. It will get greasy.
It's easy to make it exactly as originally written if you want. Replace the chipotle puree and pure chili powder with tabasco sauce and black pepper to taste. Add the garlic at the same time as the onions. Add 1/4 cup of water every 30 minutes. That's it. Like I said, my tweak is minor.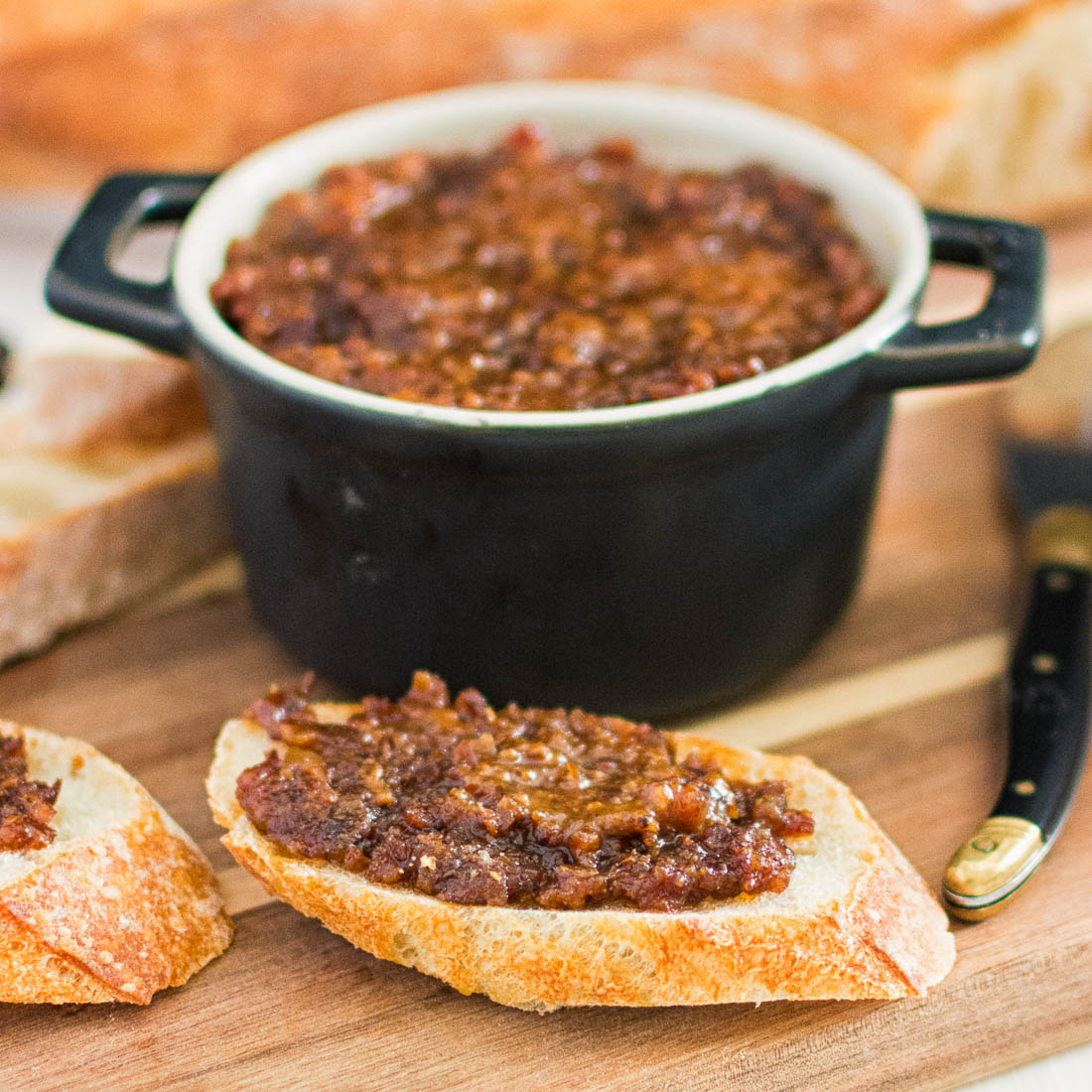 bacon jam
Bacon jam salty, sweet, savoury bacon goodness in jam form. It's best if it can sit for a day before serving. Serve it on baguette, in a BLT or on a really good burger.
Ingredients
1

lb

bacon

- quality is key here

1

large onion

thinly sliced

4

cloves

garlic

minced

3

Tbsp

brown sugar

1

cup

brewed coffee

1

tsp

pure chili powder

New Mexican or Ancho

1

tsp

chipotle puree or minced chipotle in adobo

1/4

cup

cider vinegar

1/4

cup

maple syrup

3-4

drops of liquid smoke

water as needed to keep it from drying out
Instructions
Fry the bacon in batches in a non-stick pan. Keep all the drippings in the pan.

Cut the bacon into roughly 1 inch pieces

Add the onions to the drippings. Cook for 5 minutes.

Toss in the garlic and cook a minute more.

Add the rest of the ingredients and simmer, covered loosely for about 90 minutes. Stir it every 20-30 minutes. Add a bit of water only if it starts to get dry.

After 90 minutes, add 3-4 drops of liquid smoke and cook uncovered until the mixture is fairly dry.

Let cool for about 20 minutes.

Blitz in a food processor. You can leave it a bit chunky or blitz it a bit longer for a smoother puree.

Let sit in the refrigerator overnight.

Serve at room temperature.