I don't understand store bought roast beef sandwich meat. It's expensive. It has a funny texture. It's not very good at all. I'm just not a fan. If you're looking for a better roast beef sandwich, have an oven, an instant read thermometer and a sharp knife you can do better. Home made roast beef sandwich meat. Like you'd get from an awesome sandwich food truck.
There's absolutely nothing to making home made roast beef sandwich meat. It's only slightly harder than boiling water. Or making ice. Take a nice hunk of top sirloin. Roast it in a 275F oven until it reaches an internal temperature of 125F. Have some for dinner. Refrigerate the rest. Slice against the grain. Pile on bread. Eat.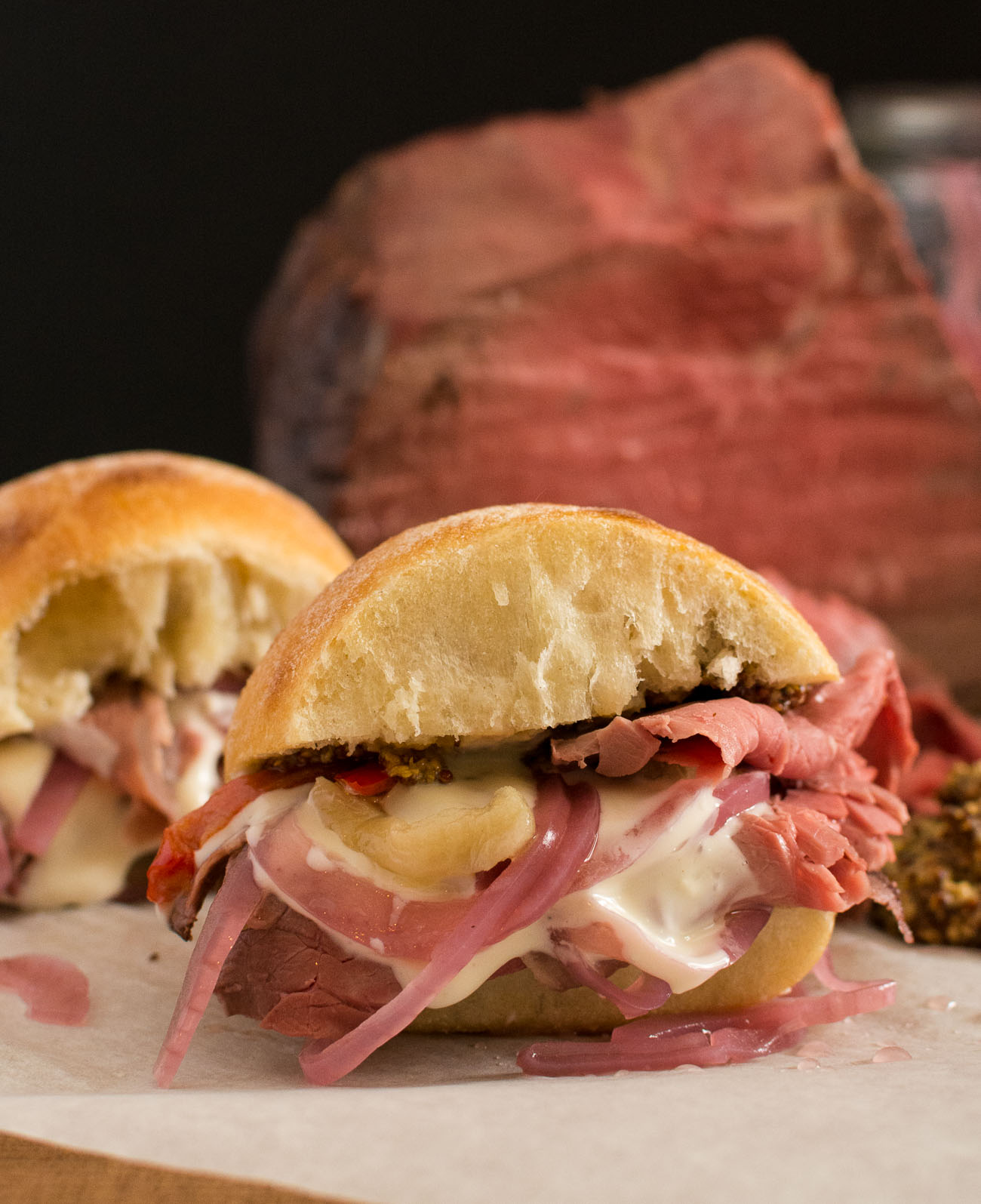 At full price top sirloin costs about the same per pound as commercial roast beef sandwich "meat". When it goes on sale though – that's when it's a smoking deal. Less expensive. Super easy to make. Better tasting. No additives. Pure beef flavour. It's an absolute no brainer.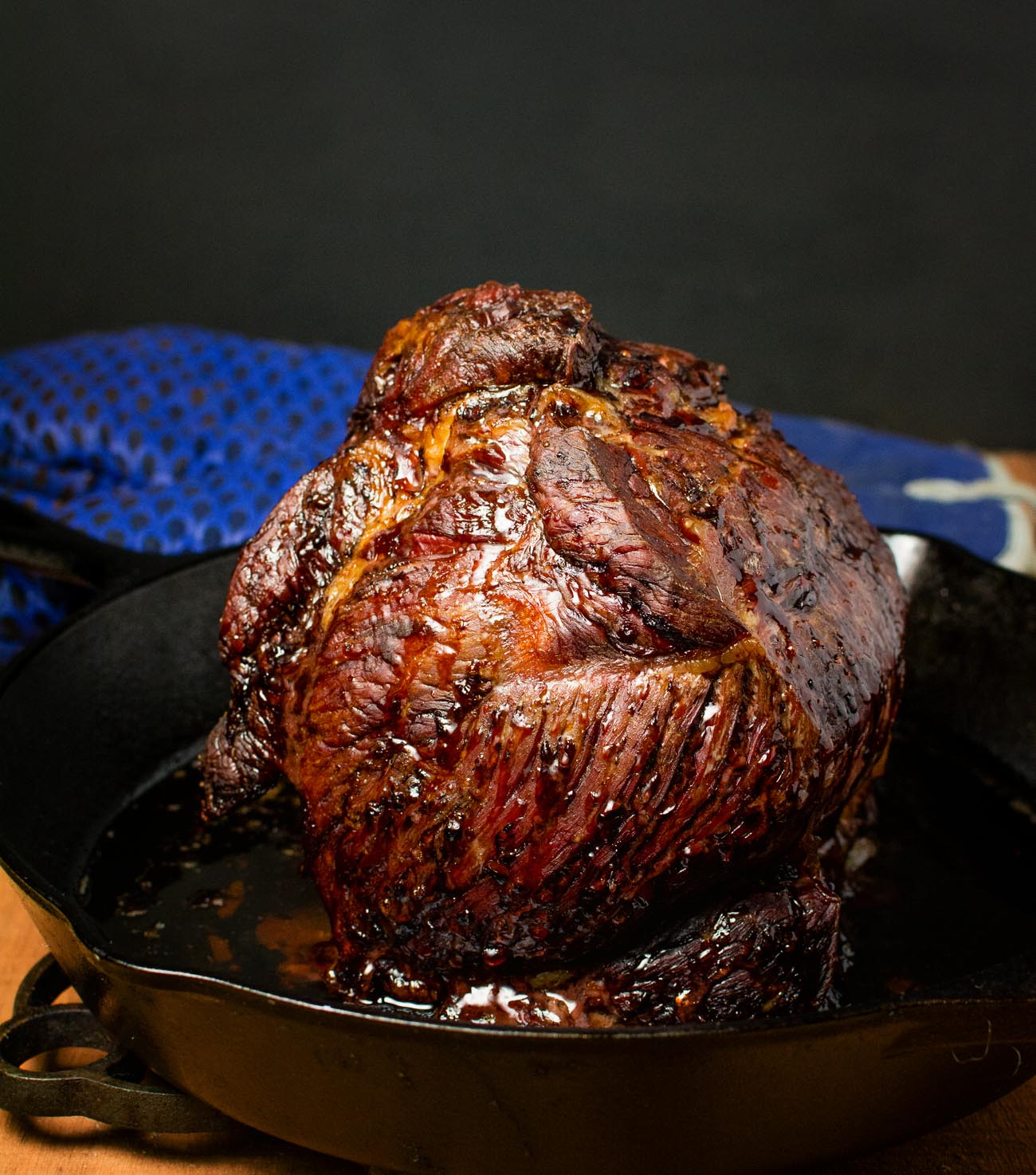 home made roast beef sandwich meat
Home made roast beef sandwich meat is cheaper and tastier than store bought. Once you try it, you'll never go back. Restaurant quality roast beef sandwiches for less money. What's better than that?
Ingredients
1

4 lb

Top sirloin roast

salt
If you are serving this for dinner as well
1/2

cup

red wine

2

cups

beef or veal stock

1

Tbsp

butter mixed with 1 Tbsp of flour

beurre manié
Instructions
Pre-heat the oven to 275F.

Pre-heat a roasting pan.

Season the beef liberally with salt.

Roast until the internal temperature of the meat reaches 125F (around 2 hours or more).
If you are also serving the roast for for dinner
Remove the roast from the oven.

Turn up the heat in the oven to 450F

When the oven reaches 450F return the roast to the oven for 5-8 minutes to brown.

Remove the roast from the oven.

Spoon off the fat and place the pan over medium heat. Deglaze the pan with red wine. Deglaze is just a fancy way of saying pour liquid in a hot pan and dissolve all that good stuff left over from roasting meat or poultry. Scrape up any browned bits in the pan.

Add the stock and reduce by half.

Remove from heat and swirl in the butter and flour mixture to thicken.