Garlic chilli chicken is a serious curry. Big tastes. This isn't a curry for the faint of palate. If butter chicken is your favourite maybe this isn't the right recipe for you.
If you love a madras though. Or a jalfrezi. Then garlic chilli chicken just might be your new favourite. If garlic and green chilies are your jam, read on.
This is one of those curries that are really big in the UK. And not so big anywhere else. I don't know why that is. It's a shame. Garlic chilli chicken is tasty stuff. One of the best curries you've never heard of.
My guess is because it doesn't seem to trace its roots back to a traditional Indian dish. I can't find reference to it anywhere outside the UK. Doesn't matter though. I know. And now so do you.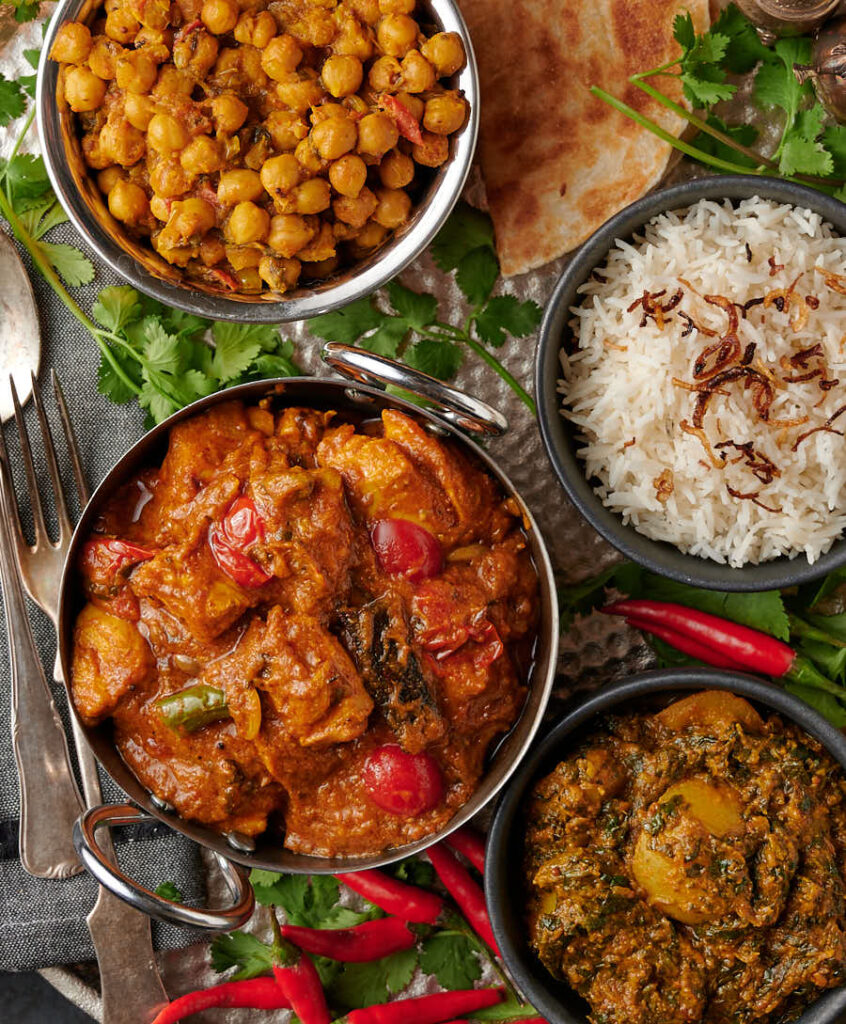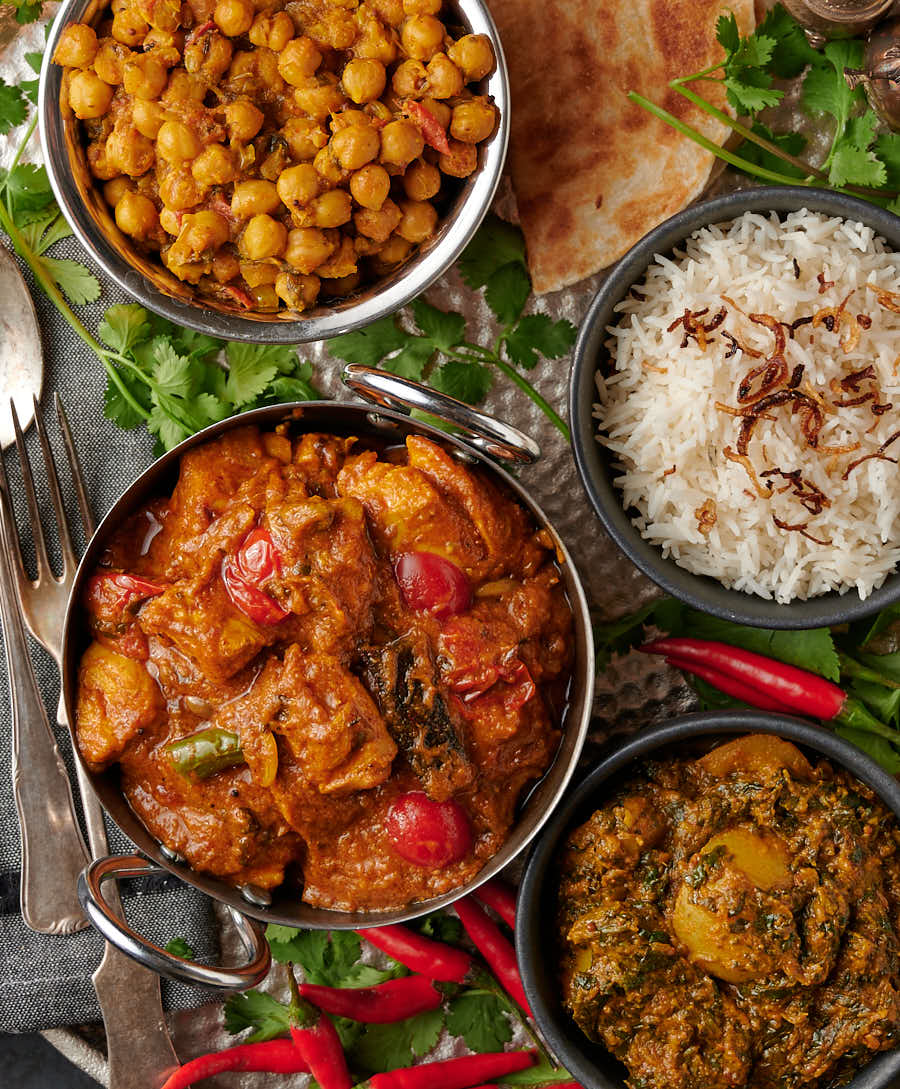 Garlic is the backbone of garlic chilli chicken
There's a lot of garlic in this dish. There's sliced garlic. And garlic ginger paste. And garlic pickle.
The fresh garlic flavours the oil as it cooks. It mellows as it cooks. Winds up being these little garlic flavour bombs.
Garlic ginger paste is bright and assertive. If you cook any Indian recipes on glebekitchen you should know it well.
Garlic pickle is earthy. Spicy. Salty. It adds a whole different dimension.
It's the triple crown of garlic. Don't eat this if your date doesn't. It won't go well for you. No joke.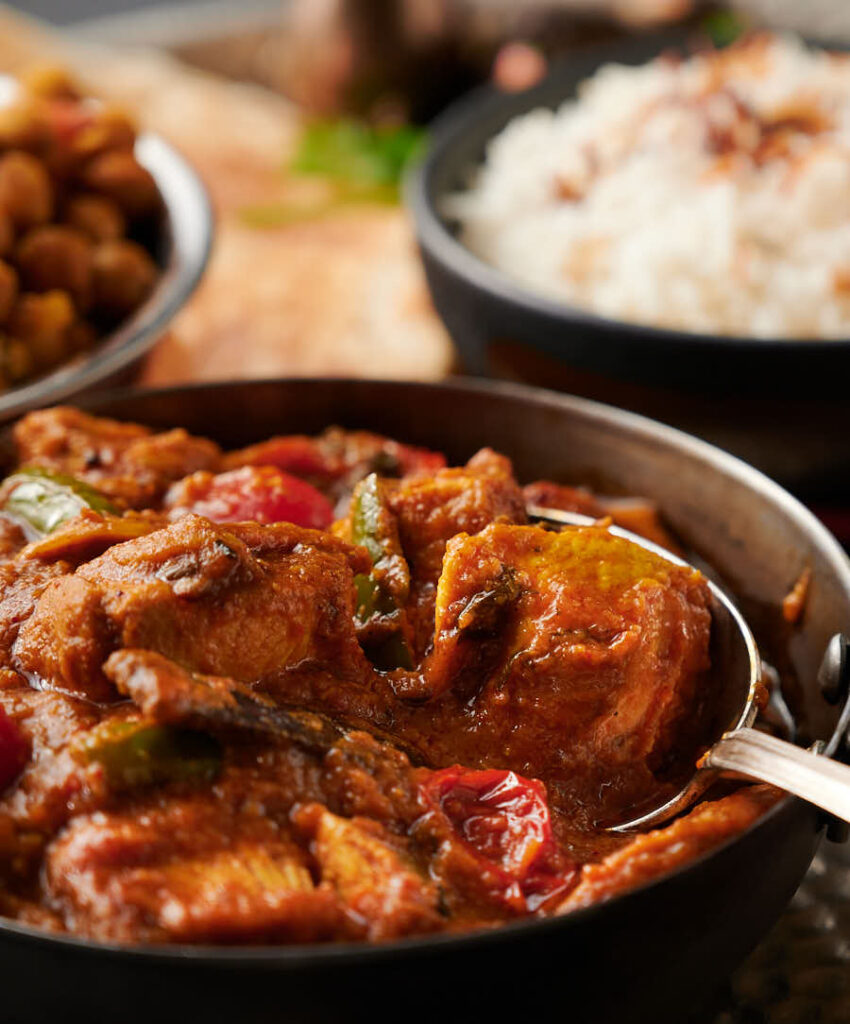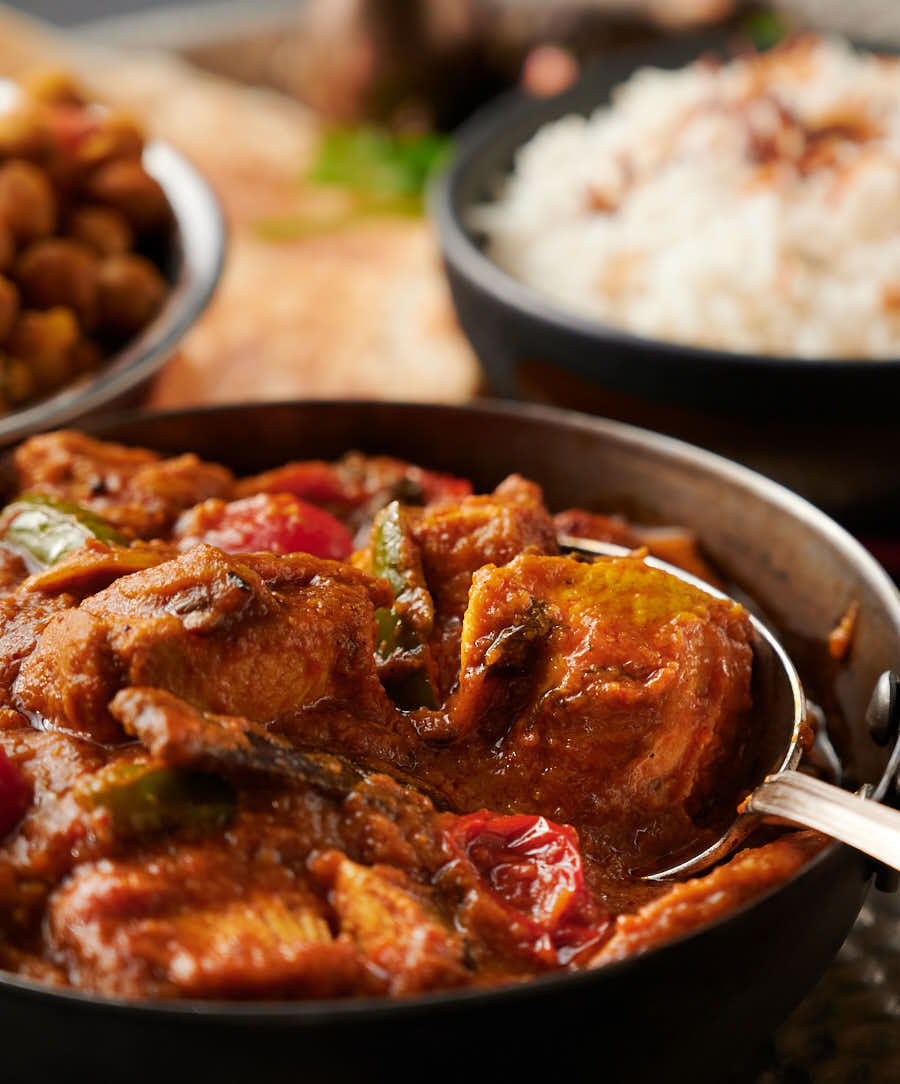 Get your garlic pickle at your local Indian grocer
You can make garlic pickle if you like. I really should have a recipe posted for it. But I don't. Not yet anyway. Sorry.
It takes time to make. Like a week. So you really need to plan ahead. Or you can just go to your Indian grocer and pick one of the many types they stock. I suppose you have to plan that too. But not for a week. Unless you are really busy.
Buying it is easy. And I like the stuff in the jar. I don't say that often. But in this case it's true.
Don't start buying garlic ginger paste in a jar though. That stuff is still terrible. Ground up wet cardboard. Curry destroyer in jar. Can you tell I'm not a fan?
Green chilies add bite
Garlic chilli chicken is a spicy dish. Hot even. Not crazy spicy. But spicy. And you can't really do much about it.
There's a nice balanced heat from the kashmiri chili powder. It's pretty mild as far as Indian chili powders go. But it still has some kick.
The garlic pickle comes packing some pretty good heat too. At least the brands I get around here.
The bright flavour of the green chilies that make it what it is. You can't not add green chilies to this dish. It just wouldn't be right. Not when it has chilli in the name.
You can roll back on the kashmiri chili powder some. And try to find a milder garlic pickle.
And you can seed the chilies. I almost always do that. The big fire is the membrane inside the chilies. Take that out and you cut the heat.
I love the taste of green chilies. So I always want to add more. Removing the membrane is how I keep the heat down and still get my green chili fix.
Garlic from everywhere. Chili from everywhere. And Indian restaurant technique. There's a lot here to love.
If it sounds like something you'd like, give it a go. Let's get the secret of garlic chilli chicken out to the rest of the world!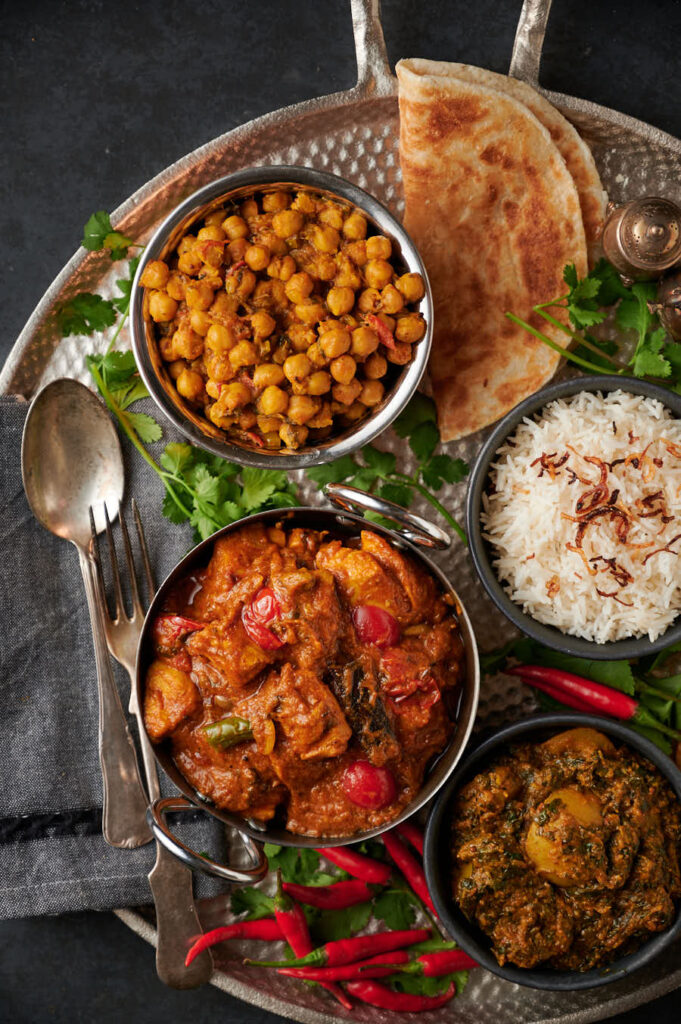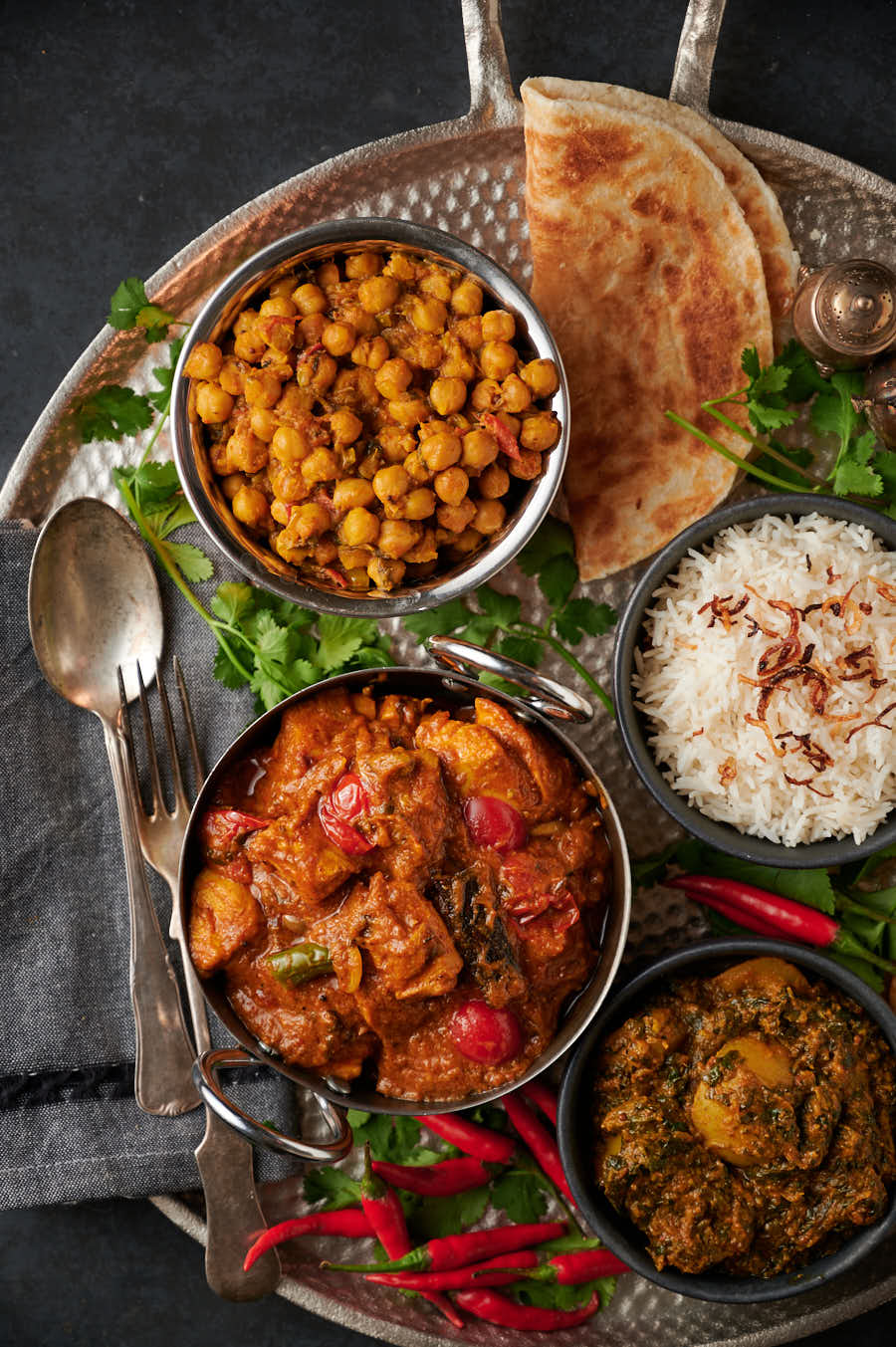 garlic chilli chicken
Garlic chilli chicken is all about garlic, green chilies and Indian spices wrapped up in luscious sauce
Ingredients
Pre-cook the chicken
12

oz

chicken thighs

or breasts cut into large bite size pieces

2

tsp

curry powder

or Indian restaurant spice mix

1/2

tsp

kosher salt

2

cups

chicken stock
Spice mix
1

tsp

kasoor methi

2

tsp

Indian restaurant spice mix powder

– recipe link below

1

tsp

kashmiri chili powder

1/2

tsp

kosher salt
Restaurant garlic chilli chicken
3

Tbsp

vegetable oil

1

2"

cinnamon bark

– also called cassia

3

green cardamom pods

2

cloves

garlic

sliced finely

2

green chilies

halved, seeded and cut into 3/4 inch pieces

2

tsp

garlic ginger paste

– recipe link below

1

Tbsp

tomato paste

diluted in 2 Tbsp water

1

Tbsp

cilantro leaves and stems

– finely minced

15

oz

curry base

– recipe link below

1-2

tsp

garlic pickle

– available at Indian grocers

3-4

cherry tomatoes

cut in half
Instructions
Pre-cook the chicken
Combine the cut up chicken, curry or mix powder, salt and enough no-sodium chicken stock to cover the chicken in a sauce pan. If you are using chicken stock with sodium taste it out of the container. You want the liquid right on the edge of too salty. If it isn't there add a bit of salt.

Bring to a boil and then reduce heat to a simmer. Give the chicken a bit of a stir. You don't want pieces clumping up, preventing things from cooking evenly. Cook until the chicken reaches an internal temperature of around 150F for white meat or 160F for dark meat. It will finish cooking in the final curry.
garlic chilli chicken
Combine the Indian restaurant spice mix, kasoor methi, kashmiri chili powder and salt in a small bowl. This is your spice mix.

Cut up the chilies and tomatoes.

Dilute the tomato paste with enough water to get to the consistency of passata.

Heat your frying pan (don't use non-stick) briefly over medium heat. Add 3 Tbsp vegetable oil. Use all the oil specified. It's important.

When the oil starts to shimmer add the cinnamon bark and green cardamom. Cook until you see little bubbles form around the whole spices.

Add the garlic and green chilies and cook until the garlic just starts to turn golden.

Add the garlic ginger paste. Cook it, stirring constantly, until it stops sputtering.

Turn down the heat to medium low and add the spice mix you prepared above. This is a critical step so really pay attention here. Stir it constantly for about 30 seconds. If it starts to darken lift the pan off the heat. You want the spice mix to cook in the oil but not burn.

Turn the heat up to medium high. Add the diluted tomato paste and stir until bubbles form (the oil will likely separate). This takes around 30 seconds to one minute depending on the heat.

Add the cilantro leaves and stems. Cook for around 15-20 seconds.

Add 3 oz of curry base. Stir until bubbles form (little craters really), around 30 seconds. Watch the edges of the pan. The curry can stick here.

Now add 6 oz of curry base and stir briefly. Let it cook until the bubbles form again. This takes 1-2 minutes.

Add the rest of the curry base and let cook until the bubbles form again. Turn the heat down to low, add the garlic pickle and then the pre-cooked chicken.

Let the curry simmer for about 5 minutes. If it gets too thick add a bit more curry base. Don't add water.

Add the cherry tomatoes and cook until the tomatoes are just warmed through. Garnish with a bit of chopped fresh coriander if you like and serve.
Notes
Here's how to make curry base.
This is my Indian restaurant spice mix. 
The recipe for garlic ginger paste is here.
If you haven't read about Indian restaurant technique yet, do that before you start cooking.
Have all your ingredients prepped and ready to go.
If you are just making one restaurant style curry you can just warm up the curry base in the microwave. If you are cooking up a storm think about heating it up in a sauce pan. 
Nutrition
Serving:
2
servings
|
Calories:
433
kcal
|
Carbohydrates:
15
g
|
Protein:
26
g
|
Fat:
28
g
|
Saturated Fat:
19
g
|
Cholesterol:
97
mg
|
Sodium:
1742
mg
|
Potassium:
835
mg
|
Fiber:
5
g
|
Sugar:
4
g
|
Vitamin A:
543
IU
|
Vitamin C:
15
mg
|
Calcium:
55
mg
|
Iron:
3
mg