Patak's tandoori paste has been around forever. It is the reference tandoori paste all around the world. Spicy. Tart. Red. It's a backyard BBQ staple.
Except that you can't get it in the UK anymore. And if you can't get it in the UK it won't be long until you can't get it anywhere else. Which is alarming. At least to me.
So when I heard, I decided to do something about it. I thought about a protest march. Outside the Patak UK office. Tens of thousands of tandoori and tikka lovers descending. They wouldn't know what hit them. Epic.
But that's a little over the top. Even for tandoori paste. So I did the next best thing. I figured out the recipe. And I'm sharing it here.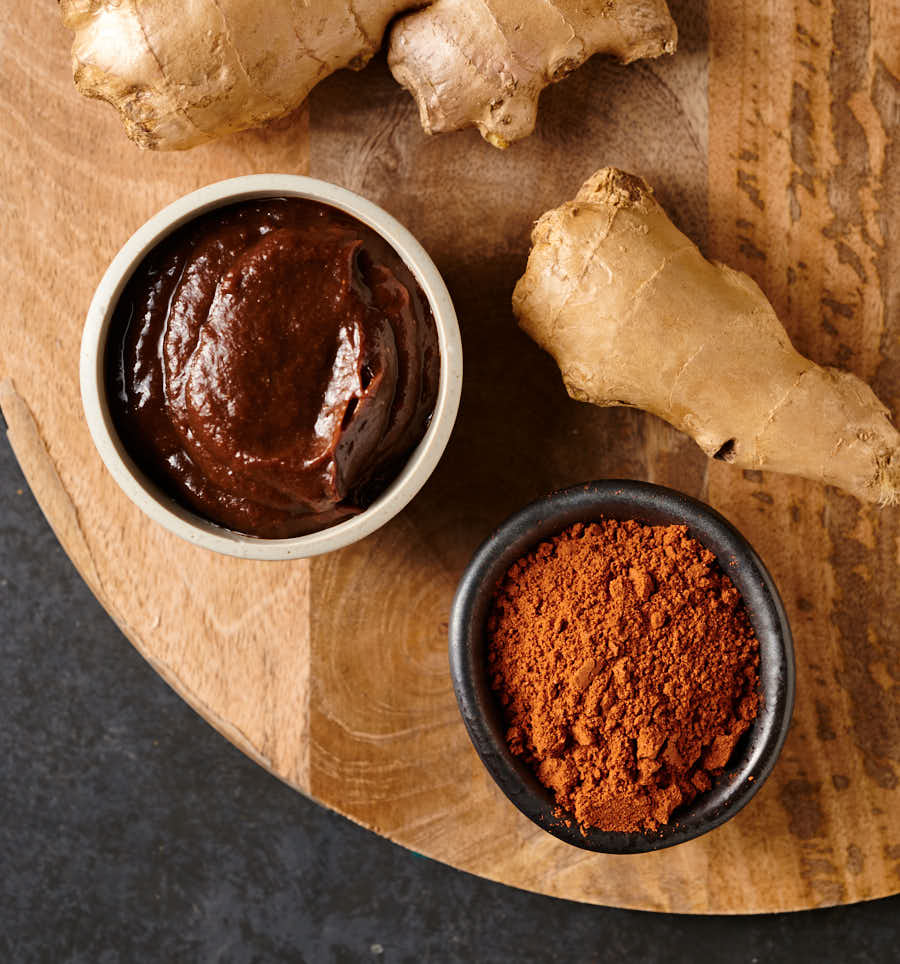 Tandoori paste takes a few simple ingredients
It doesn't take a lot to make Patak's copycat tandoori paste. Three simple ingredients.
The number one ingredient listed is ginger. So start with ginger paste. Just toss some ginger into a blender with some water and puree.
This isn't a bad thing to add to your arsenal anyway. For times when you don't want the garlic in homemade ginger garlic paste.
There's a lot of tamarind flavour in Patak's version. Tamarind paste works well. You don't want a sweetened tamarind sauce.
Look for the least amount of ingredients on the jar. Ideally you should see tamarind and water. Nothing else.
Tandoori masala gives you all the spices in one place. And the benefit of food colouring if that's your thing. Everybody wants reddish orange tandoori chicken. Two birds. One stone.
Watch out for the salt in the masala. Some are saltier than others. Probably not that big a deal as this is used in marinades though. Not like it's all getting into the final dish.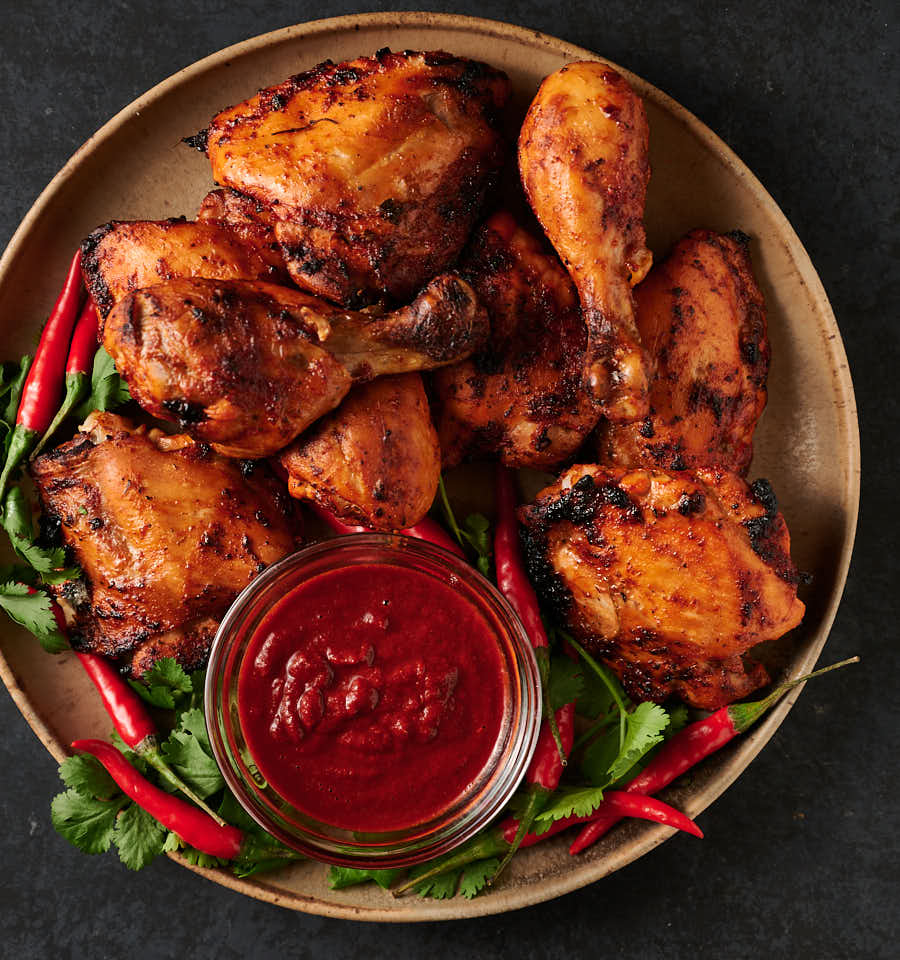 It also takes an oddball ingredient
Patak's tandoori paste is tart. Mouth puckering tart. Seriously tart. It's not tamarind that does it. It's not vinegar either. Both those are totally wrong.
It's citric acid. Not a common ingredient. But it's absolutely the right one.
Citric acid powder specifically. It goes by citric acid. Or lemon salt. Or sour salt. But the ingredients on the label are what will guide you. It needs to say citric acid there.
It's not bad for you. So don't worry about it. If you have extra, it's great in homemade tonic. One for the gin drinkers.
Give your tandoori paste time to rest
You can use this right away. If you need to. But minutes old ginger paste is strong stuff. It will still work. And if you love ginger go for it.
Give it a day in the fridge and it mellows a bit. Still fresh tasting. Just more balanced. If you are using it in tandoori marinade don't worry about it.
But if you are featuring it as a main ingredient in your tikka or tandoori maybe think about giving it a bit of time. Just one day and it all comes together nicely.
Copycat Patak's tandoori paste. Now you don't have to march on Patak's headquarters. Although I still think that would be fun…
Patak's copycat tandoori paste
If you can't get Patak's tandoori paste this is really, really close.
Ingredients
2 1/2

oz

ginger

– peeled and trimmed weight

1

tbsp

neutral oil

– e.g. vegetable oil or canola oil

3

tbsp

tamarind paste

4

tbsp

tandoori masala

– from your local Indian grocer

1/2

tsp

kosher salt

– to taste. Different tandoori masalas have different amounts of salt. Be careful here.

1/8

tsp

citric acid

– this gives it the tangy, sour bite like Patak's

1/2

cup

water
Instructions
Peel the ginger. Chop it coarsely.

Add the ginger, oil, tamarind paste and water to a blender. Puree. You may have to fight it a bit depending on your blender. Scrape it down the sides if needed. You will get there.

Toss in the tandoori masala and pulse to combine. Scrape it out into a bowl. Stir in the citric acid. This gives the tandoori paste tang.

Taste just the smallest amount. It's pretty strongly flavoured. Decide if your tandoori paste needs salt. Some masalas are saltier than others so you have to figure this one out on your own. Choose wisely. Some are way too salty.

The ginger taste is pretty forward the day you make it. If you can, store it in the fridge for a day before using. This isn't critical though so don't worry too much about it.
Notes
This will keep a few weeks or more in the refrigerator. 
Nutrition
Calories:
375
kcal
|
Carbohydrates:
57
g
|
Protein:
6
g
|
Fat:
18
g
|
Saturated Fat:
2
g
|
Sodium:
1204
mg
|
Potassium:
966
mg
|
Fiber:
12
g
|
Sugar:
29
g
|
Vitamin A:
237
IU
|
Vitamin C:
8
mg
|
Calcium:
162
mg
|
Iron:
9
mg